Join now FREE. The Grand Rapids HR Leaders is an association of HR leaders and decision makers who meet monthly to share ideas and best practices. See how some of the best local companies solve their HR challenges with innovative solutions.

Association Schedule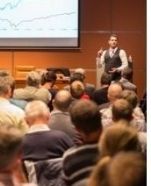 A. MONTHLY WEB DATES.
Please mark these future monthly web dates from 2-3 pm EST for an hour each (again all recorded for you to watch at your convenience as well):.
2021 Dates:
Jan 13, Feb 10, Mar 10, Apr 14, May 12, June 9, July 14, Aug 11, Sep 15, Oct 13, Nov 10, Dec 8.
2022 Dates:
Jan.12, Feb.9, Mar.9, Apr.13, May.11, Jun.8, Jul.13, Aug.10, Sep.14, Oct.12, Nov.9, Dec.14.
Next Monthly Meeting:
Aug 11th, 2021.
"Improving Teamwork/Enrollment with Employees Whose First Language Is Not English"
with Frenando Lopez, VP/Head of HR at SF Benefits.
(many top women leaders listed below at Southwest, Vanderbilt, Cox, Boeing, Microsoft, and more)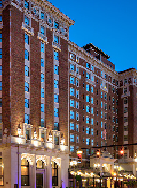 B. ANNUAL EXPO TIMES.
2:00 pm until 4:30 pm (also recorded).
Date:
June 24, 2021.
(Moved to Web For Safety)
Location:
Grand Rapids Maririott, 235 Louis St NW, Grand Rapids, MI 49503
• Welcome and Introduction by Shelly Fisher.
• Engaging and Motivating Remote Employees During The Pandemic
• Best Practices and Tools for Increased Employee Retention
• Health, Productivity, Analytics & Consulting practice COVID
• The Future of Primary Care Post-COVID
• Common HR Issues and Solutions Arising From COVID-19 & Building an Effective HR Response Plan
• Conclusion and Upcoming Monthly Speakers Schedule (Included).

View Yearly Expo Detailed Agenda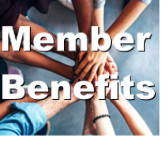 C. ONLINE RESOURCES.
Our most popular member benefits include a book summary of the month, key articles and ideas each month, mentoring resources and much more. Watch recent speakers, get completion certificates if you track your development hours, network with other members, get intros, set up times to meet up with key members, and more for 12 months.
---

Fee:
FREE
to Register (Live Streamed and On-Demand for safety).
also includes 12 monthly speakers by webinar, access to the online HR community resources, and our exceptional
monthly benefits
.
---
---
PLUS Featured Current and Past Speakers (INCLUDED On-Demand) . . .
This year's program is jammed packed with mission critical content; the HR best practices and trends you need to do your job and help advance your career. The agenda features subject matter experts from global leading companies delivering short concise presentations designed to inspire, inform and educate. This conference will help you find solutions to your current HR headaches and plan for your organization's future development. Register now and join your peers to get the information you need to be indispensable at your job. Seating is limited so bring your team and sign up NOW.

Ken Barrett
Chief Diversity Officer
General Motors 



Rob Kight
VP Global HR Services
Delta Air Lines 



Peter Warwick
Chief People Office
Thomson Reuters 



David Stafford
Chief HR Office
Michelin
North America 


Celeste Warren
VP of Human Resources
Merck 



Jen Steinmann
Principal Chief
Transformation Office
Deloitte 


David Kingsley
Vice President Global
Human Resources
Salesforce 


Nickijo Hager
VP Organizational
Development
Mayo Clinics 


Jeff Johnson
Sr. Director of
Talent Management
Frito Lay 


Darrin Podeschi
VP of HR
Nike 



Lisa Welker Finney
Vice President HR
Boston Scientific 



Brent Pawlecki
Chief Health Officer
Goodyear 



Elizabeth Morrison
Global Director Diversity
Campbell Soup 



Marty Mulloy
Vice President
Labor Affair
Ford Motor Company 


Catriona Eldemery
Director Human Resource
Four Seasons Hotel 


---

Location:
 Key Bridge Marriott (changed to viewing online for safety)
Fee:
FREE
to Register (Live Streamed and On-Demand for safety).
also includes 12 monthly speakers by webinar, access to the online HR community resources, and our exceptional
monthly benefits
.
---

Example Past Participants in Our Nationwide Events
• AECOM
• Aggreko llc
• Ally Financial
• Altegra Health
• Aramark
• Arby's Restaurant Group
• BB&T
• Bell Flavors & Fragrances
• Big Lots
• Burrow Global, LLC
• Capital One
• Catholic Charities USA
• CH2M HILL
• City of Atlanta
• City of Fort Worth

• CVS Health
• DC Department of HR
• Dept of Veteran Affairs
• Detroit Housing Comm
• Dollar Tree
• Dunkin' Bands
• Encore Capital Group
• Energy Transfer
• Equifax
• FEMA
• First Green Bank
• Florida Blue
• Franczek Radelet P.C.
• FUJIFILM SonoSite, Inc.
• GameStop

• Hilton
• Hotel Managers Group
• Kelly Moore Paint
• Kennesaw State
• Luminant
• Mansfield Oil Company
• Marriott
• MARTA
• McKesson
• Montgomery County Gov
• Museum of Art
• National Labor Relations
• Pasco Co Sheriff's Office
• PepsiCo
• Petro Hunt, L.L.C.

• Rexel USA
• Rutgers University
• Santander Consumer
• SBM Offshore USA, Inc.
• Sharp HealthCare
• Southeast Restoration
• Starwood
• SunTrust
• The Container Store
• Goodyear Tire & Rubber
• The Home Depot
• TransCentra
• TXU Energy
• United Natural Foods, Inc
• University of Colorado


(and thousands of other leading companies who have attended our many conferences)
Thank Our Sponsors.
---

Fee:
FREE
to Register (Live Streamed and On-Demand for safety).
also includes 12 monthly speakers by webinar, access to the online HR community resources, and our exceptional
monthly benefits
.
---

Detailed Agenda
subject to change without notice
2:00 pm: HR Business Continuity Amidst COVID-19
Business continuity planning involves creating the capability to identify how unplanned disasters could disrupt critical business functions, and having a plan allows the organization to take steps to mitigate a disaster's impact when people, systems, facilities, suppliers, and partners may be unavailable for an extended period. Learn top crisis management and crisis communications techniques, and offer member training and participation in simulation exercises to become skilled in responding to a disaster. Galvanize C-level champions who supports the goal of operational resiliency and create a team within the operations division. Why determining the best way to prepare crisis communications in order to document procedures is necessary to ensure consistent messaging is presented to internal and external stakeholders.
2:30 pm - Success Stories: How to Inspire a Disengaged.
Hear from this panel of operational experts to discover the ways in which thought leaders have rallied employee teams through tough economic times. Understand how the best leaders have inspired panicked or uncomfortable workforces in the past and discover the best techniques to reigniting a spark within your employees through precision tasking and increased attentiveness. Realize the importance of feedback and the value of giving your employees and voice whilst acknowledging they are being heard.
3:00 pm - Job Layoffs due to COVID-19: Best Practices
Hear from key experts on the best ways to communicate, execute and minimize damage from job loss during the COVID-19 crisis. Determine the best practices in showing respect and understanding towards those in the wake of the virus and understand the options your company has for support. Discuss and ways and materials to compensate for this unfortunate epidemic and how to get the most out of what your company can offer in employee support.
3:30 pm - Potential HR Issues Arising From Coronavirus
Discover the best policies concerning your employees during an international virus pandemic. As the spread of COVID-19 has infected over 200,00 people and counting across the world, we must understand how best to react to understand our employee safety and the wellbeing of our workforce. Learn how you can implement beneficial policy and express clear communication to reinforce employee job security and satisfaction. Develop a plan for an emergency or shutdown of your company operations and some definitive ways that you can combat employee health and help any who have been quarantined due to a virus or illness.
4:00 pm - Company Policies and Rule Changes to Handle the Pandemic
Know what official policies and change options you have available take in the case of the global virus pandemic threat. Lay out scenarios in which you would execute operational policy change in order to meet safety and productivity requirements that coincide with company goals. Cover the top executives' planning checklists and ensure the existence and knowledge of key responsibilities for your organizational structure in the wake of a pandemic.
4:30 pm - Conclusion.
This concludes our speaker sessions, but we encourage you to reach out to any of our service providers for additional information. Thank you for your time and participation in our event.

---

Fee:
FREE
to Register (Live Streamed and On-Demand for safety).
also includes 12 monthly speakers by webinar, access to the online HR community resources, and our exceptional
monthly benefits
.
---