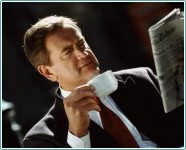 iCirc provides Business-to-Business publishers with highly effective tools to increase renewal rates, add new subscribers, and increase profitability through proven technology and data enhancement.

We have built the largest B2B database of U.S. executives and employees in existence (over 46 million unique names representing 30% of the U.S. workforce and 75% of all white collar workers). This gives iCirc unparalleled ability to target past subscribers in their updated positions, and add new subscribers to your publications with remarkable accuracy.

Best of all, you can try any of our services on a performance basis. You pay us nothing upfront. We incur the cost of the database work and campaigns. You only pay us on the results we deliver. This makes using iCirc services risk free because we are certain of the results and that you will make us an ongoing part of your plans.

Click Services Overview to see how iCirc can help you today.