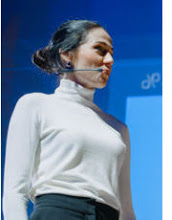 The Women Leaders Association provides practical shared knowledge and inspiration to Women rising in executive positions and professional careers. We deliver this knowledge and inspiration through 80 city chapters, 30 state chapters, webinars, and a global member resources online platform.
Key speakers and volunteers represent the top echelons of women leaders globally. They share their time and expertise willingly to help other women advance in their careers. Come learn how they did it with practical ideas on work life balance and proven solutions to keep yourself on track and enjoying your career.
Chapters (Most meet monthly, date is their main 2021 yearly conference).
Jan.20: Raleigh/Triangle
Jan.22: Greensboro/Triad
Jan.26: Charlotte
Feb.02: Norfolk
Feb.03: Richmond
Feb.09: New Orleans
Feb.10: Baton Rouge
Feb.11: Jackson
Feb.17: Stockton
Feb.18: Honolulu
Feb.19: Boise
Mar.02: Albuquerque
Mar.03: Harrisburg
Mar.04: San Juan
Mar.09: El Paso
Mar.10: Spokane
Mar.29: Oklahoma City
Mar.30: Tulsa
Mar.31: Wichita
Apr.12: San Diego
Apr.14: Los Angeles/Orange County
Apr.16: Bakersfield
Apr.19: Nashville
Apr.21: Memphis
Apr.22: Little Rock
May.04: Philadelphia
May.05: Baltimore
May.07: Washington
May.11: Denver
May.18: Buffalo
May.19: Rochester
May.20: Syracuse
May.21: Albany
May.24: Providence
May.25: Boston
May.27: Springfield
May.28: Hartford
Jun.03: New York
Jun.07: Chicago
Jun.09: Milwaukee
Jun.11: Madison
Jun.22: Detroit
Jun.25: Grand Rapids


Jul.12: Minneapolis
Jul.19: Kansas City
Jul.22: Omaha
Jul.23: Des Moines
Aug.02: Cleveland
Aug.04: Akron
Aug.06: Pittsburgh
Aug.18: Columbus
Aug.20: Cincinnati
Aug.30: Indianapolis
Sep.01: Louisville
Sep.03: St. Louis
Sep.13: New York
Sep.16: Philadelphia
Sep.17:Washington
Sep.20:Las Vegas
Sep.21:Phoenix
Sep.17:Tucson
Sep.28:Dallas
Sep.30:Austin
Oct.04: San Antonio
Oct.06: Houston
Oct.12: Silicon Valley
Oct.14: San Francisco
Oct.15: Sacramento
Oct.19: Birmingham
Oct.20: Atlanta
Oct.27: Columbia
Oct.28: Charleston
Nov.04: Salt Lake City
Nov.08: Seattle
Nov.09:Portland
Nov.15:Boston
Nov.19:Chicago
Dec.01: Jacksonville
Dec.03: Orlando
Dec.06: Tampa
Dec.10: Miami
Dec.14: Greenville
Dec.15: Knoxville
Dec.16: Chattanooga
Recent Speakers (available online to all members) . . .
Get inspired and supercharge your career! Learn how these women rose to the executive ranks directly with practical ideas and insight. All our speakers are available to every member upon joining and logging in (included).

Pamela Watts
Director
Adobe


Camille John
Senior Vice President
Bank of America


Alissa Burwick
Vice President
Charles Schwab


Andrea Coulter
Regional Director
Dollar General


Catherine Monson
CEO
Fast Signs


Natalie Gebicke
Vice President
Goldman Sachs


Melissa Morris
Vice President
JP Morgan Chase


Karen Juhl
Director
Microsoft


Jenny Danzi
Director of Marketing
PepsiCo


Amy Williams
Captain
Southwest Airlines


Vanessa Diaz
Senior Director
Transamerica


Daniela Tsoncheva
Sr Manager
Home Depot



Gena Barbato
Sr. Vice President
UBS


Brittany Esparza
Philanthropy Officer
American Red Cross


Gina Chapa
Vice President
American Airlines


Ashley Shepherd
Director
Boeing


Monica Schmude
Market President
Cigna


Diana Caballero
Program Director
Dow Jones


Deepa Kashyap
Director
Fidelity


Fleur Knowsley
Director and Acting G.C.
Google Fiber


Liz Reich
Vice President
Mastercard


Michelle Bennett
First Vice President
Morgan Stanley


Niharika Shah
Chief Brand Officer
Prudential



Frances Allen
CEO and President
Boston Market


Lynn Charytan
Executive Vice President
Comcast


Mary Kay Vona
Principal
Ernst & Young


Jeanie Zheng
Vice President
GoDaddy


Marie Myers
Global Corporate Controller
HP


Mary Jo Huntley
Vice President
MetLife


Allison McIntyre
Chief, Space Vehicles
NASA


Jodi Klessel
Director
Siemens Healthcare


Nora Zimmett
Sr. Vice President
Weather Channel


Kristin Wagner
Sr.Learning Partner
Siemens


Kara Ansotegui
Senior Director
March of Dimes


Kelsey Dougherty
Associate Director
AstraZeneca


---
---
Upcoming Webinar Series (included in every membership)
(Live: 2 pm ET for 1-Hour or watch anytime after by logging in):
• 2021
: 1/11, 2/8, 3/8, 4/12, 5/10, 6/14, 7/19, 8/9, 9/13, 10/11, 11/8, 12/13.
"Five Common Characteristics of Highly Successful Women"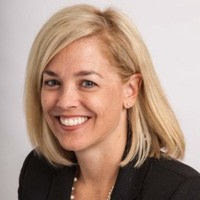 by Cathi Stanton, SVP, U.S. Bank.
"Thriving in a Male-Dominated Environment"

by Amy Williams, Captain, Southwest Airlines
"Leading and Thriving in Times of Change"

by Amy Cappellanti-Wolf, SVP & Chief Human Resources Officer, Symantec
"Leading with Heart: A Message of Kindness"

by Mary Kay Vona, Adjunct Professor, Vanderbilt University
"Become the Leader You Envision"

by Kym Burke, Sr. Director, Cox
"Handling Difficult Conversations with Confidence"

by Karen Juhl, Director, Microsoft
"Meeting and Exceeding Customer Expectations"

by Katrina Jacobs, V.P., T. Rowe Price
"Key Characteristics of Highly Successful Women"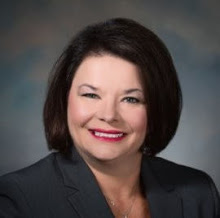 by Karen Karwoski, SVP, Simmons Bank
"Creating and Nurturing a Culture of Diversity"

by Kathija Mohammed, Director, AAHOA
"The Winning Attribute of Top Women Professionals - Assertive Communication Skills"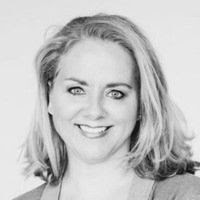 by Nicole Portell, Dev.Mgr, Cigna