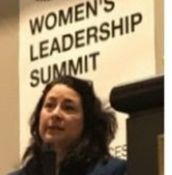 A. ANNUAL IN-PERSON SUMMIT AND CELEBRATION.
Date:
Aug 9, 2022 from 9 am - 2:30 pm (also recorded).
Location:
The Westin Indianapolis, 241 W Washington St, Indianapolis, IN 46204
Past Agenda Example:
Keynote: Leading vs. Managing: How to be an Inspirational Female Leader in Uncertain Times.
by Tiffany Olson, President at Cardinal Health.
Handling Difficult Conversations with Confidence.
by Carlonda Davis, Vice President at Community First Bank of Indiana.
Panel: Why aren't there more Women Leaders?
by Neh Kantamneni, Sr. Director at Anthem, Jennifer Reid, Vice President at UPS, Dana Cummings, Vice President at Franklin College, Stephanie Harpenau, Director at Purdue University.
Keynote: Become the Leader you Envision.
by Pam Hoppel, Vice President at Delta Faucet.
Keynote: "Garage Sale! Everything Must Go!".
by Esther Woodson, Director at EmployIndy.
Keynote: Diversity, Inclusion, and Equity - How to Claim Your Seat at the Table.
By Alyshia Madlem, Executive Vice President, Statwax.
B. GREAT SPEAKERS EVERY MONTH. (Included In Membership)
Mark these future dates for an hour each (also recorded, watch Live or Anytime):
2022:
Jan.10, Feb.14, Mar.14, Apr.11, May.9, Jun.13, Jul.11, Aug.8, Sep.12, Oct.10, Nov.14, Dec.12.
2023:
Jan 9, Feb 13, Mar 13, Apr 10, May 8, June 12, July 10, Aug 7, Sep 11, Oct 9, Nov 13, Dec 11.